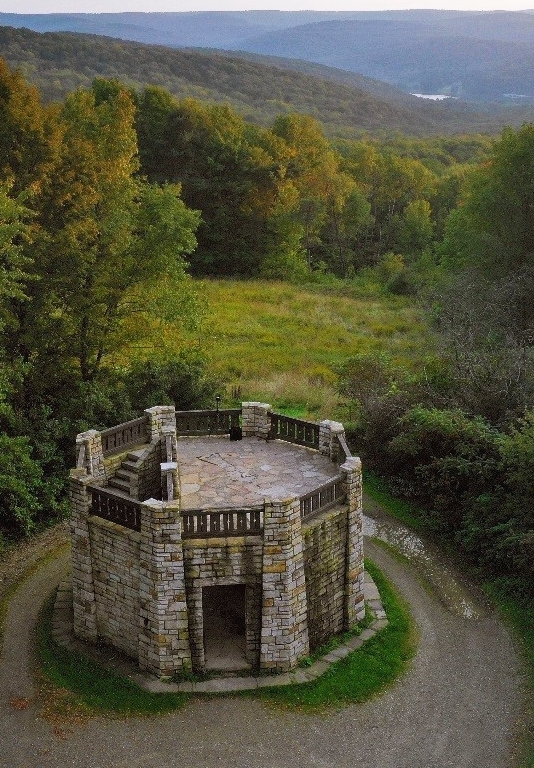 Visit an Allegany Gem Built by the Civilian Conservation Corps
For half of the year, a tour guide from the Friends of Allegany State Park or the Allegany State Park Historical Society welcomes patrons and shares their knowledge about the Stone Tower and surrounding area. The horseshoe-shaped road to the Stone Tower bends between ASP Route 1 and ASP Route 2. Parking is available at the base of the tower and along the road.
The tower was built in 1934 as an observation platform for one of the tallest peaks in the park. In the past, the surrounding woods were cut to reveal stunning valleys. If you visit outside tour hours, there is an informational kiosk available and the Stone Tower is one of the most prized locations for stargazing in the park.
When: 11:30 AM - 12:30 PM, Sundays/Certain Holidays; unavailable in winter
Tour Length: 5-10 minutes
Hike Length: None